Feb. 17, 12 pm: Ahuva Liberles, "Where No One Knows Your Name: Vagabonds, Delinquents, and Religious Conversion in Late Medieval Europe," with David Nirenberg, responding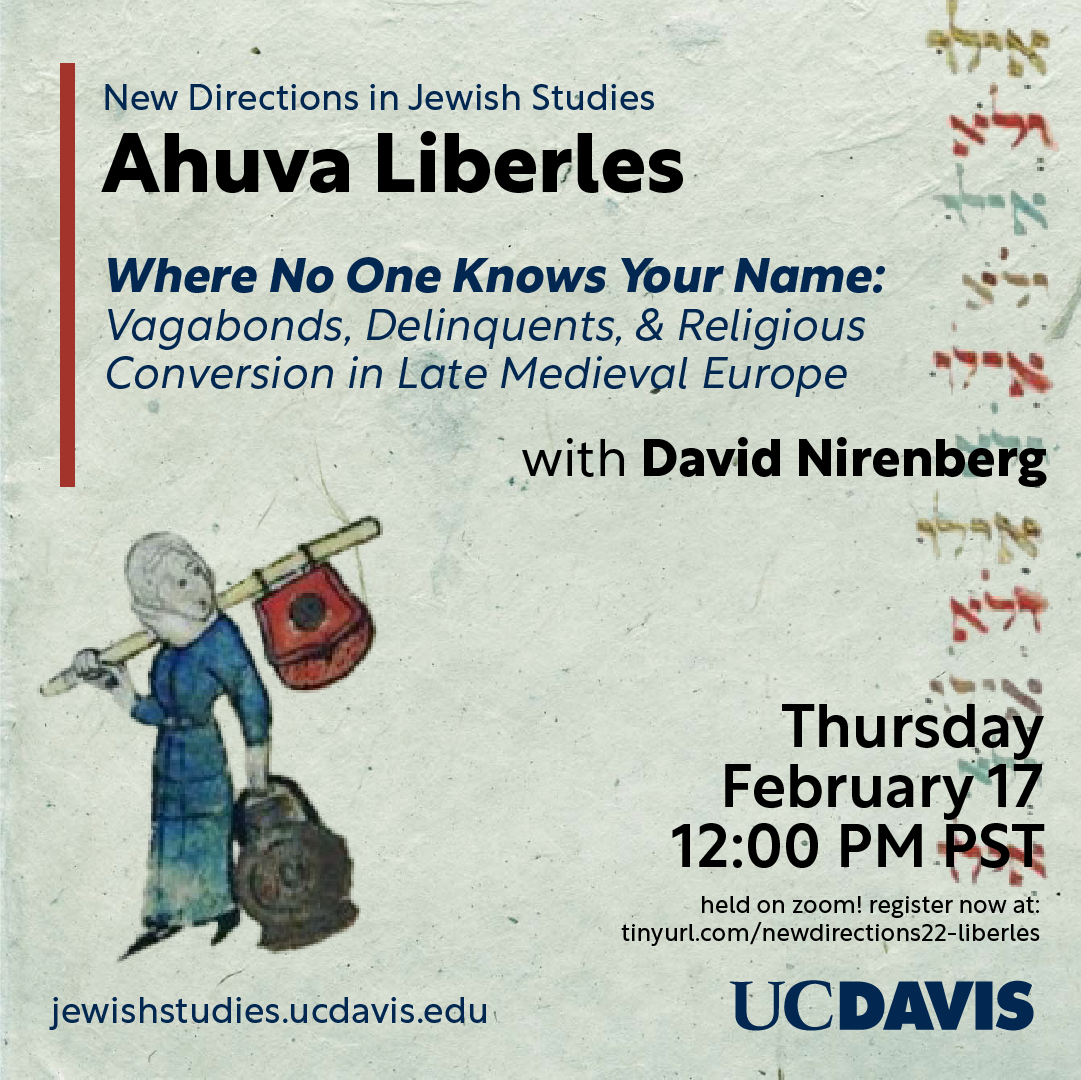 This lecture will examine life stories of individuals who lived on the margins of late medieval German-Jewish societies to re-examine the definition of "belonging" to the Jewish community through its boundaries. After the persecution that followed the Black Death (1348-1351), the legal status of Jews in the German lands had weakened. Many cities chose to expel the Jews, others recanted the privileges granted in earlier centuries. What roles did the fifteenth-century Jewish community play in legal procedures regarding Jewish criminals and transgressors? Was communal Jewish solidarity exhibited also towards Jews living on its moral and religious margins, and what were its limits during this unstable era, when many Jewish communities were expelled time and again? This research is based on numerous court records which lay in the archival troves of Southern Germany, Austria, and northern Italy, juxtaposed with exciting contemporary Hebrew documents. The various genres and sources of different origins will paint a rich and diverse picture of the past and reveal multiple narratives of entangled pre-modern life.
Ahuva Liberles received her PhD from the Hebrew University of Jerusalem in 2020 and is Blaustein Postdoctoral Associate of Medieval History in the Judaic Studies Program at Yale University. Her main areas of research interest are pre-modern Jewish history (1100-1500), social and intellectual history, the study of conversion, family life, marginality, and inter-religious relationships between Christians and Jews.
Register here.